OPPSTANDELSER/RESURRECTIONS
Kristiansandkunsthall from 16-01-2016 until 28-02-2016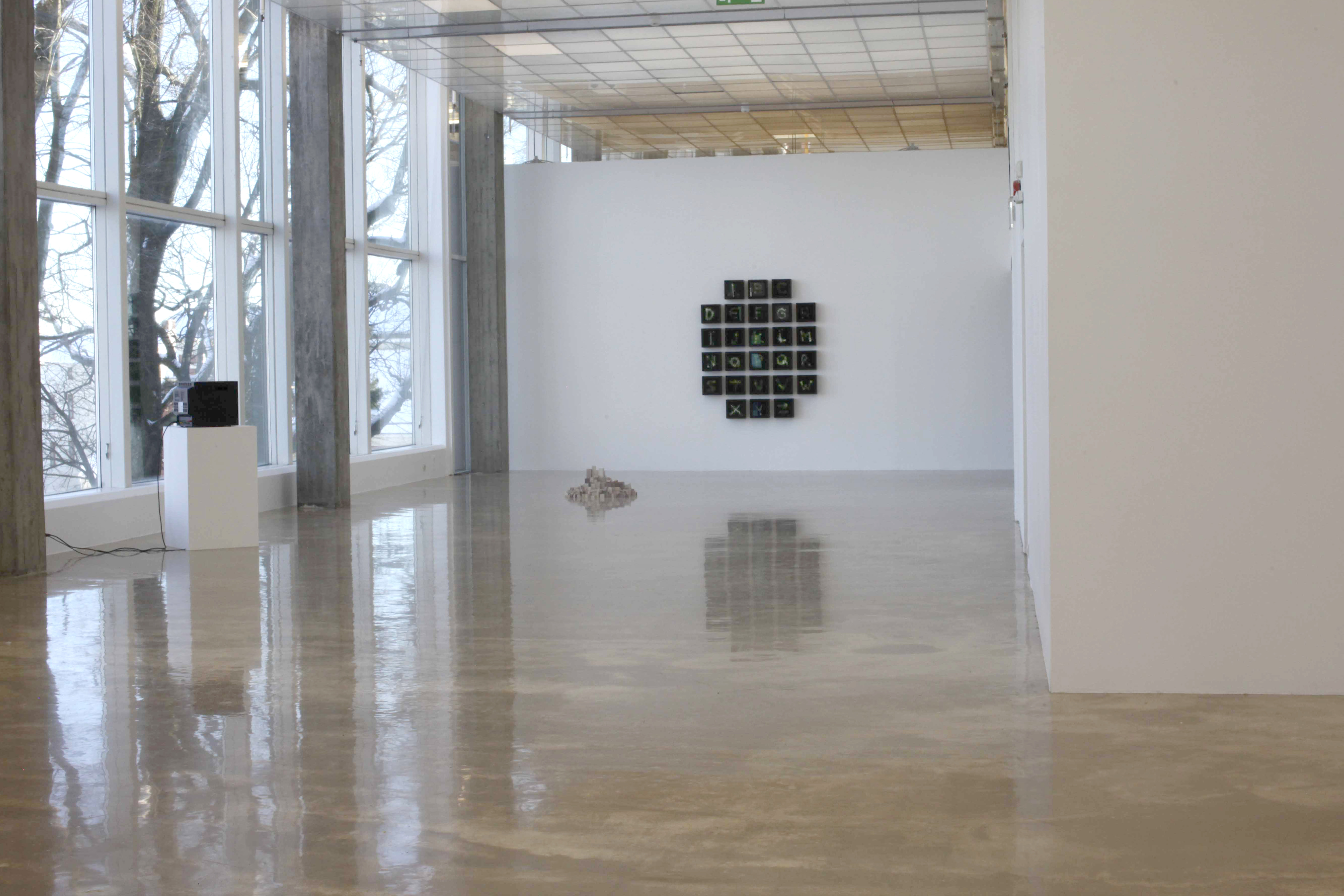 Katharina Barbosa, Marie Buskov, Yamile Calderon, Behzad Farazollahi,
Lotte Konow Lund & Hedda Leivestad, Janne Maria Lysen, Jumana Manna, Raisa Porsanger, Ulla Schildt, and Hans Petter Blad.

Curated by Hans Petter Blad

Resurrections show fifteen works by eleven artists, where the term "resurrection" is discussed from political, aesthetic and religious standpoints. The exhibition is a sequel to the exhibition Disappearances, which was shown in Kristiansand kunsthall in 2013. The art critic in Fedrelandsvennen had the headline "When everything is right."





Babel Alphabet.

The principle is simple using a strong light source I "write" letters in the jungle, in the thick wall of flowers and plants, late at night, in the rain forest. This is an idea based on "The Library of Babel", a short story by Jorge Luis Borges, where the alphabet is placed as the centre of the universe, the key to understanding everything, both human and divine.







A Darker ground
Homage to Ad Reinhardt
(Wool carpet, approx. three-square meters)


I made this carpet at Bredtveit women's prison together with
several inmates. "A Darker Ground" consists of nine black wool
carpets and a sound installation. The sound you hear is the sound of the needles at work while making the carpet, and a recreation of the conversations that grew out of the monotonous hours making it together. As with the monochromes of Ad Reinhardt, at first glance, the carpets appears to be a black surfaces or squares, but gradually the audience will discover that the carpet consists of a series of only seemingly black squares. They are not totally black, but have touches of red, green and blue. Like life in prison, is not only black. This is a sequel to "Black Album", which was in the exhibition "Disappearances", as a tribute to Kazimir Malevich.